Optimised navigation for collection services
Make your waste collection, cleaning and business services more efficient with pre-set routes.
Our software helps you become more competitive and plan, optimise and analyse your drivers' routes.
Save time on your routes, increase productivity and improve customer satisfaction.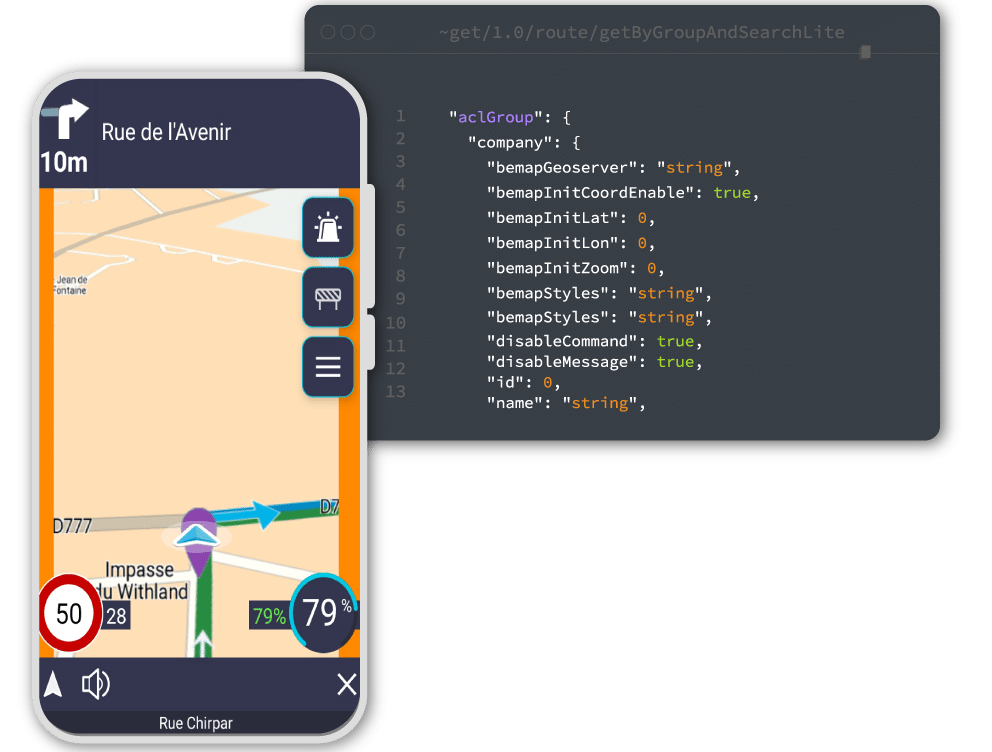 Their routes run smoothly with FLEEX






Make your drivers' lives easier and optimise your productivity
Make things simpler
Reduce the learning time for new drivers.
Boost performance
Improve the way your drivers complete your routes and customer satisfaction.
Increase profitability
Reduce journey times, vehicle wear and fuel costs.
Communicate
Communicate with each other using the instant messaging system.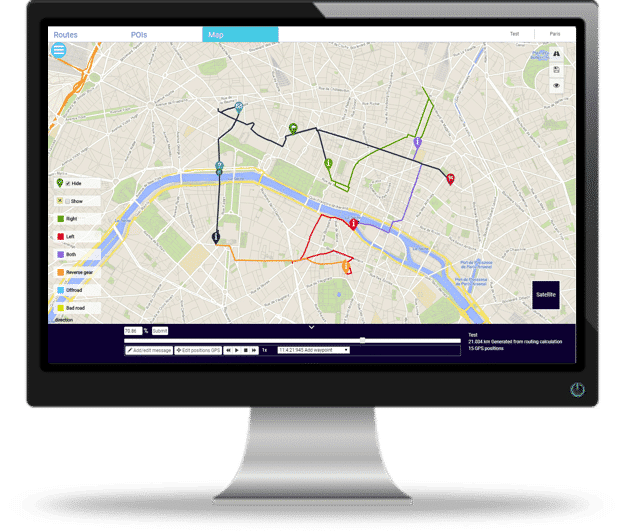 Analyse the work performed
View uncompleted sections of your routes on a map.
Manage, complete and analyse your routes
Fleex waste support you at every stage of your collection
#1 : Import, create and personalise your routes
An intuitive interface designed for complex routes
Import routes and POIs
Import and create your POIs (points of interest = collection points, warehouses, etc.) and routes.
Record your routes
Record your routes using the Fleex Recorder app by integrating geolocated instructions and messages.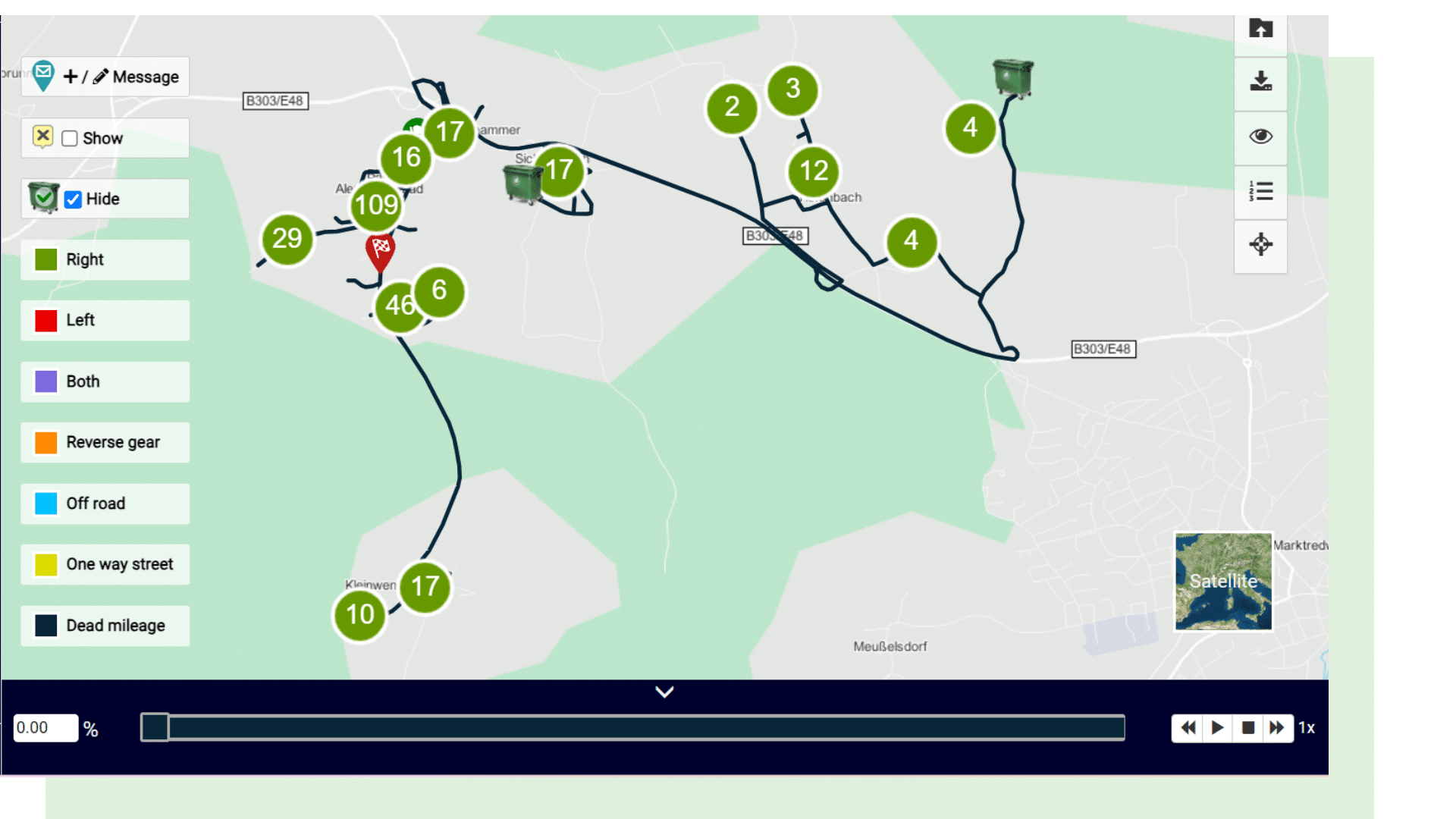 Route optimisation
Create an optimised route using your POIs. You can also take into account the side of the road collections will take place on.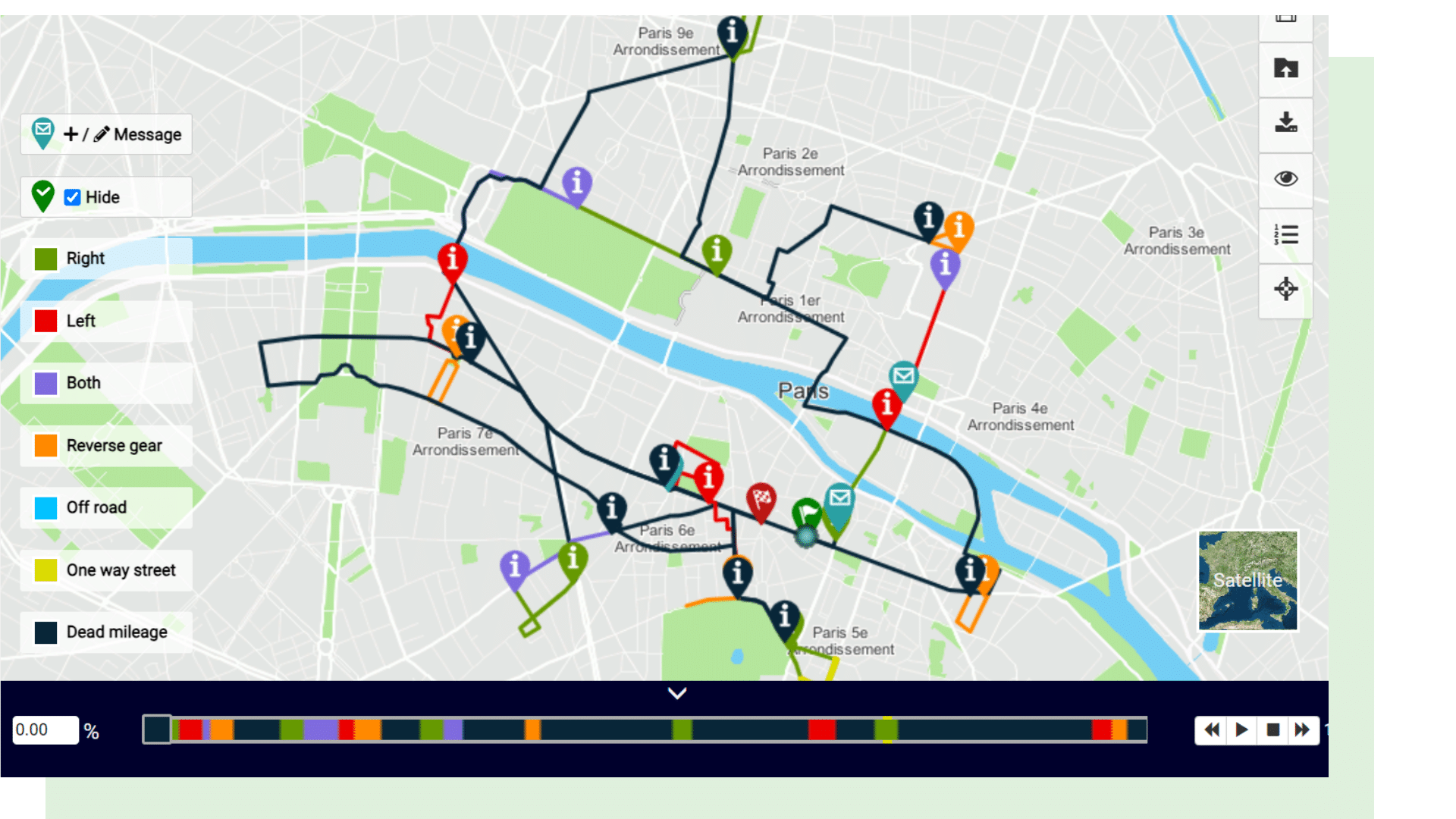 Operational instructions
Use or define your operational instructions, for example the type of collection or reverse.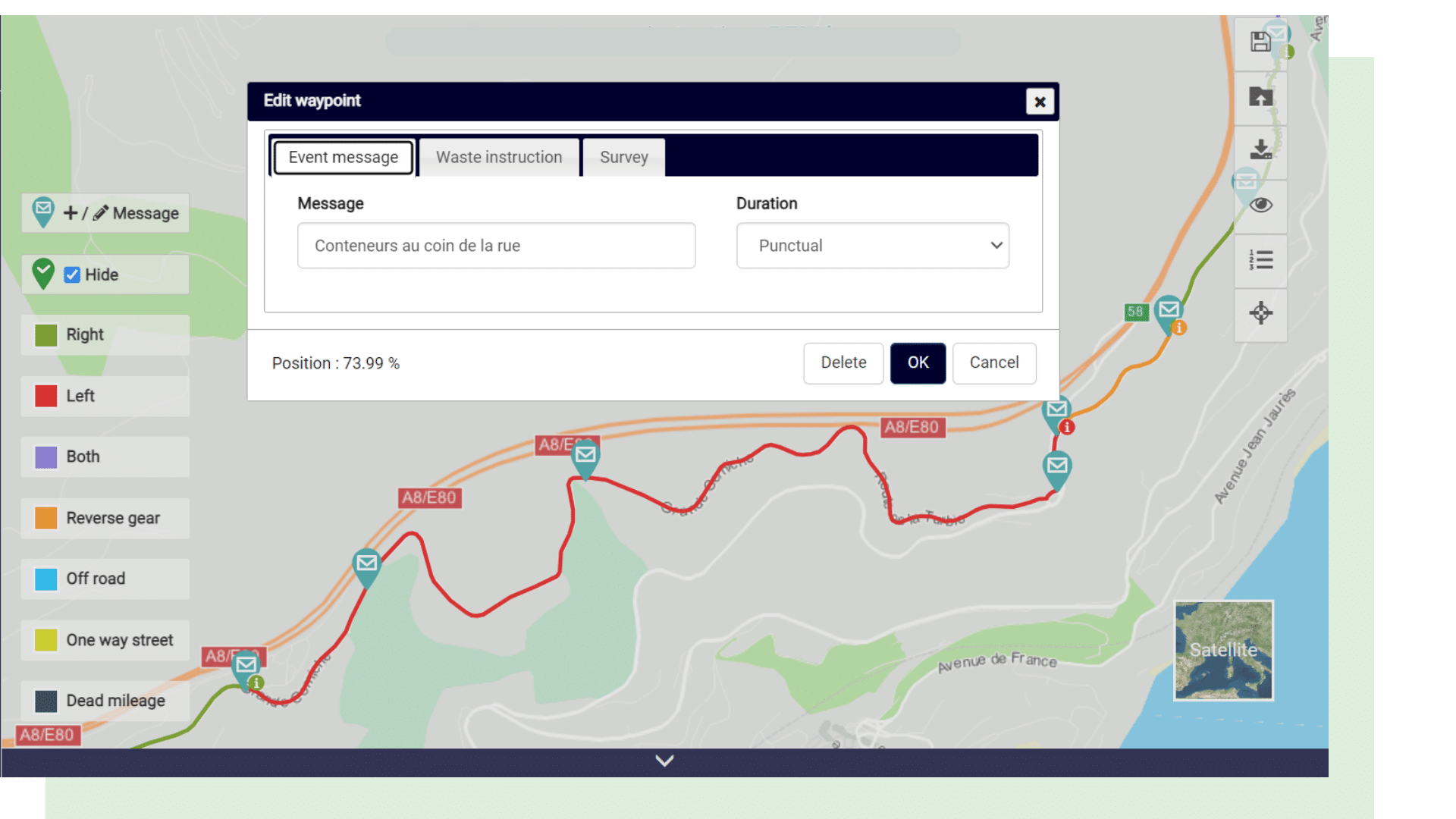 Alerts, notifications and action forms
Create personalised messages or action forms for part of a route or an address, for example indicating that there is a damaged bin or dangerous bend.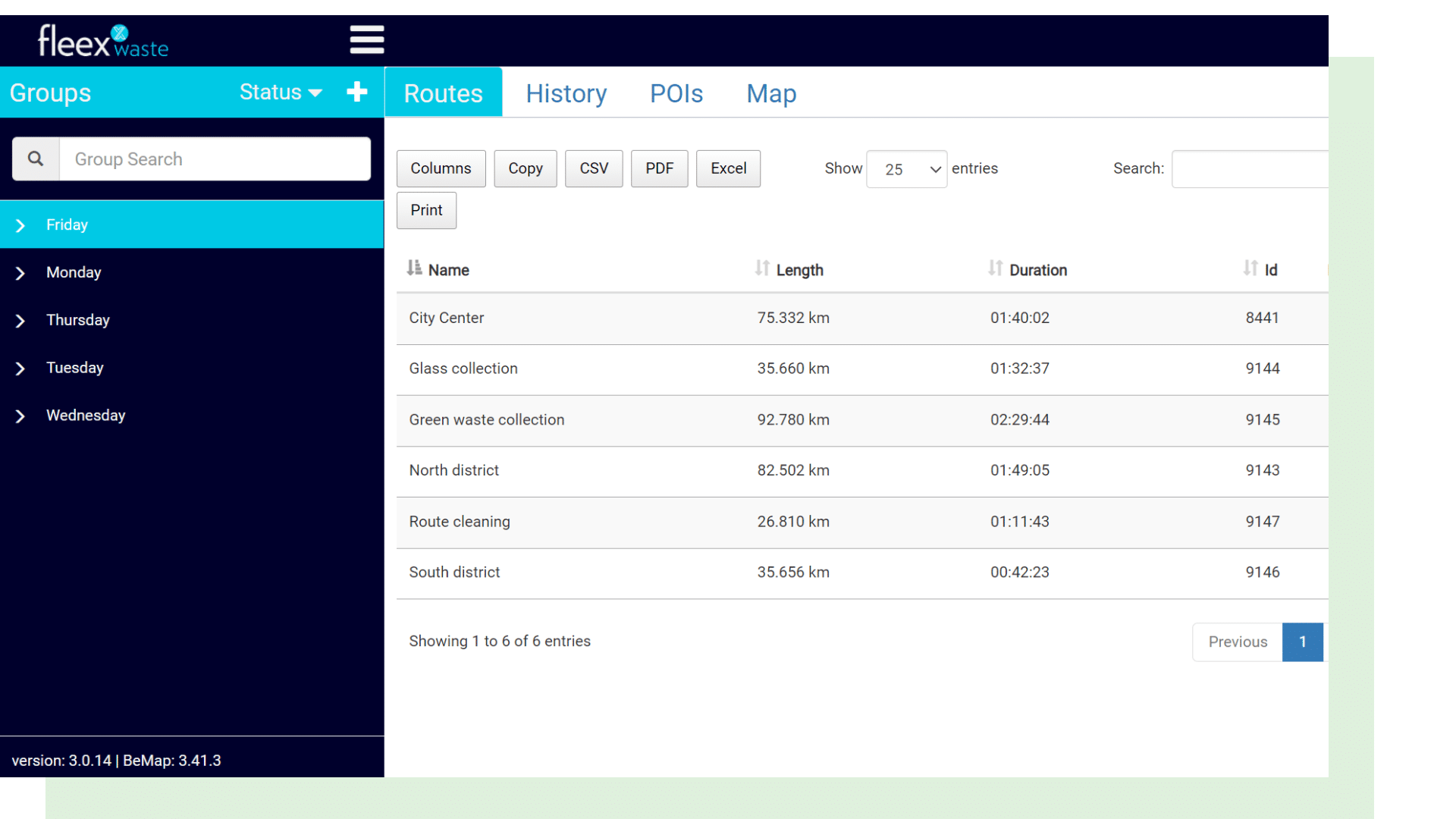 Managing groups of routes
Create groups of routes according to type of collection, geographical area or day of completion.
#2 : GPS navigation for complex routes
Easy to use, the Android application makes drivers' work easier.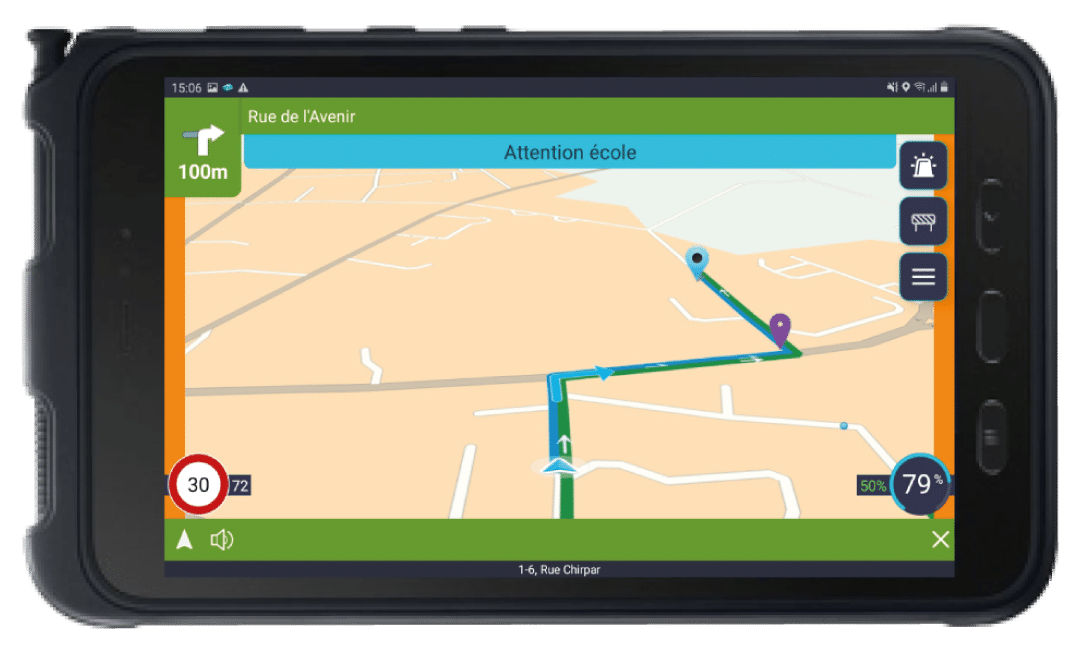 GPS navigation
Step-by-step guidance combining operational and driving instructions.
Navigation in unmapped sections of your routes
Guidance on unmapped roads (such as car parks or new roads).
Navigation to the rubbish tip/warehouse
Navigation to pre-set POIs followed by directions to return to the route.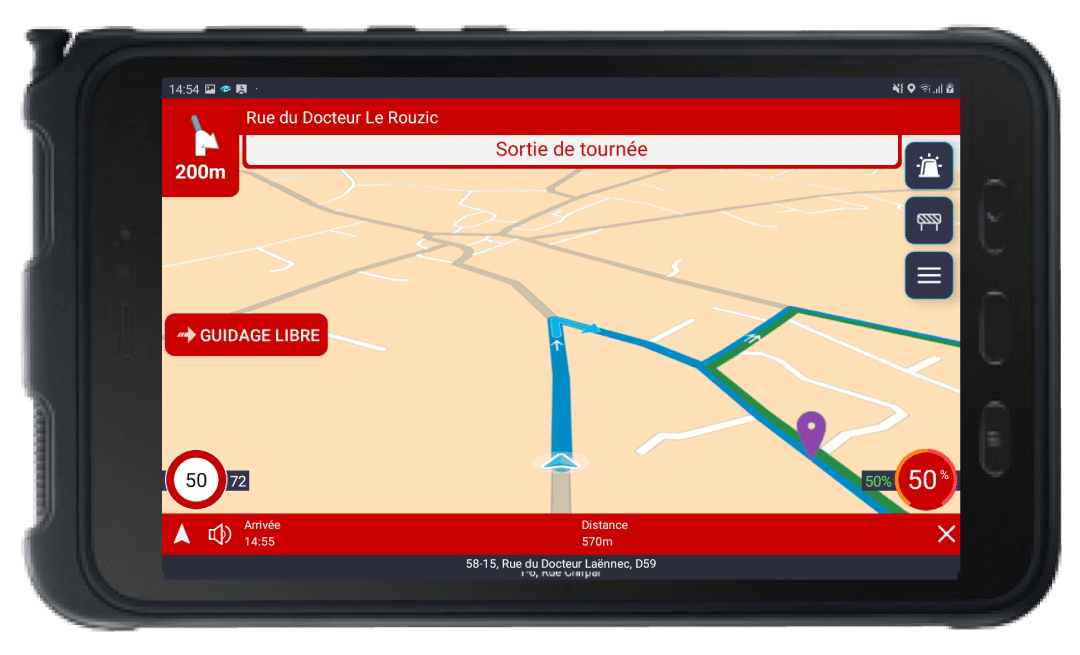 Managing deviations from a set route
If a driver has had to deviate from their route, they can opt to find their own way back to rejoin the
route, or follow directions from the GPS system.
Deviations due to road closures
Drivers can ask the app to provide directions to avoid a road closure.
Real-time communication
Bidirectional messaging service and an alert system with pre-set or free messages (e.g. missing bin, weight of the truck and fill level).
#3 Analyse your routes to improve your operations
Analyse past journeys
See the completion rates and the start and end times for each route completed.
Completed/uncompleted comparison
See completed and uncompleted sections of your routes on a map.
Software to make route management and completion easier
Winter maintenance
Fleex helps you improve your winter maintenance operations. The routes and guidance take into account the areas that need to be cleared of snow or treated with salt or brine.
Quantity and density information can be shown to optimise costs and make drivers' lives easier.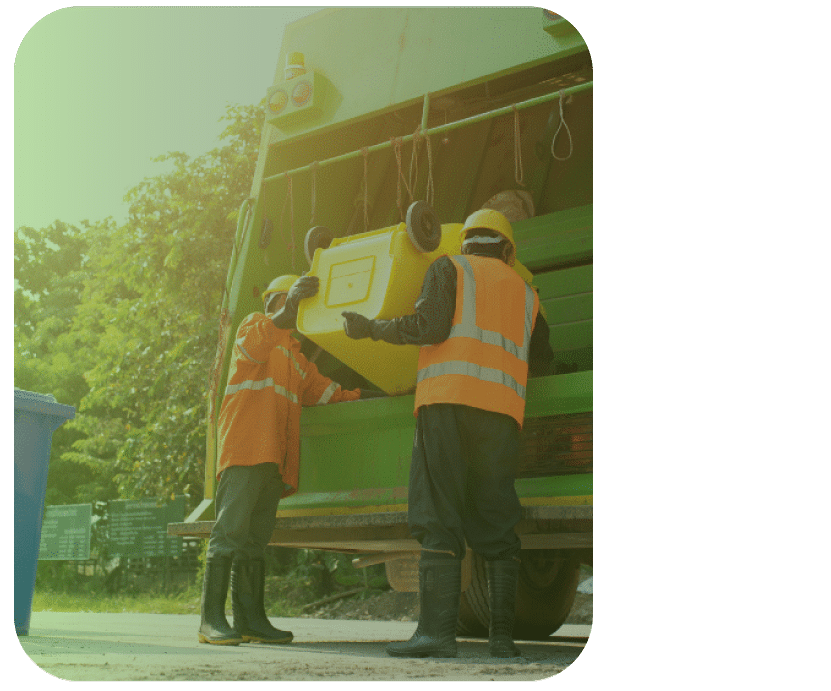 Routes with restrictions
Fleex is the solution for businesses that operate complex routes with restrictions day in, day out, forexample, road operators who have to follow a route that requires lots of different actions (checking, collection and delivery) along the entire route.
Fleex helps to manage this kind of route, guides the driver, informs them of the right action to take, and asks them to confirm they have performed the action before continuing along the route.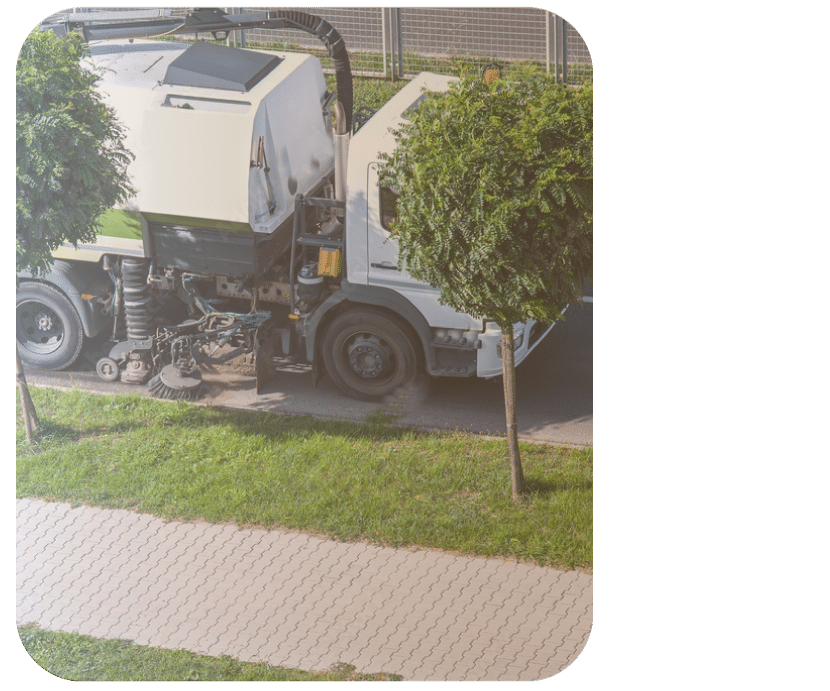 Consulting firms
Fleex has an app that lets you record and digitise routes that consulting firms can use to optimise your waste collection routes.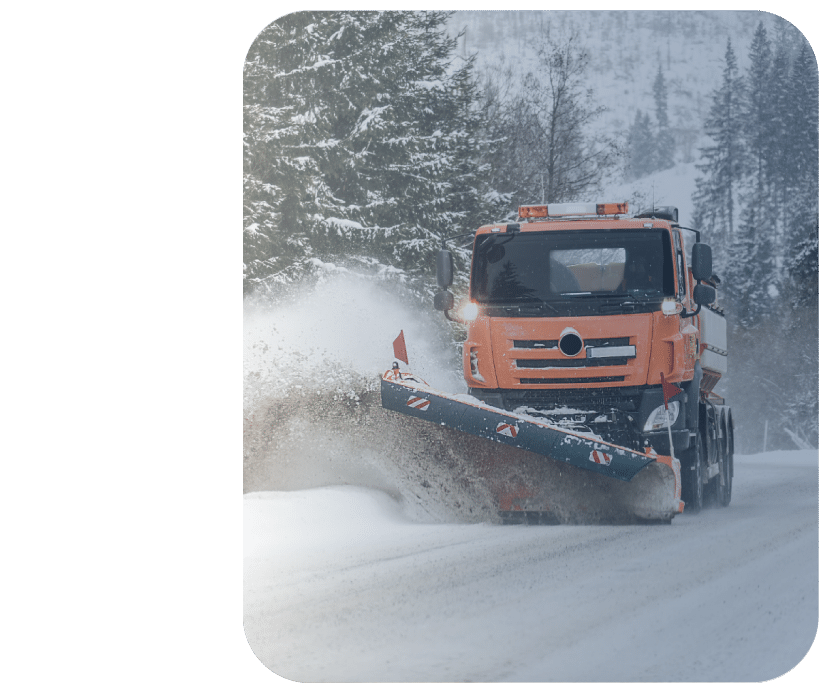 Waste collection
Fleex is a solution designed for collection businesses.
It makes organising your routes simpler and supports drivers from the start of their route to the end with business-specific messages and instructions such as which side of the road the collection is on or the manoeuvres they will need to carry out.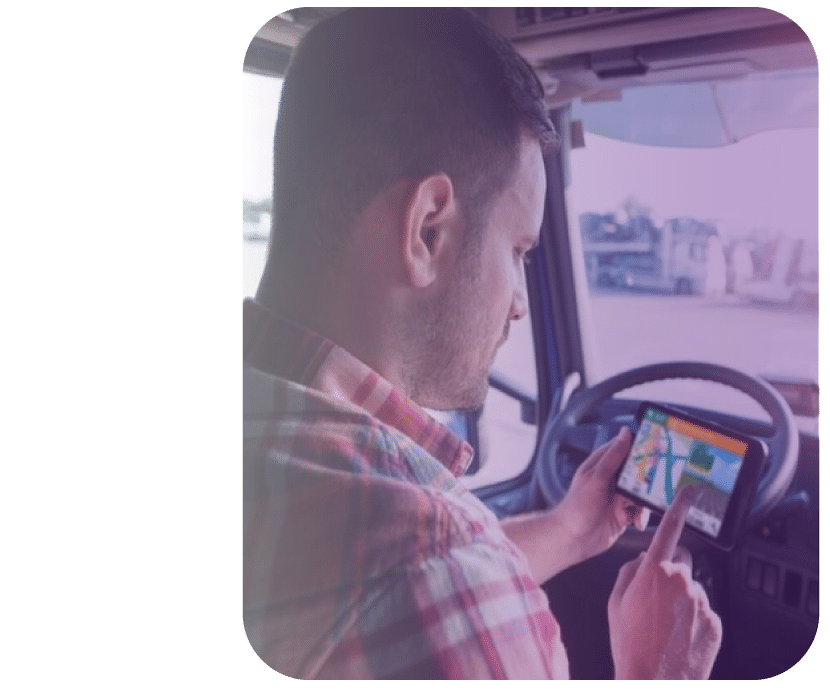 Urban sanitation
Fleex adapts to the specific features of urban sanitation with pedestrian journey management or a street cleaner.
Fleex can manage specific cleaning methods such as washing/sweeping, manual/mechanised work, work on the pavement/roadway and operations using a hand-held pressure washer lance/vehicle-mounted spray bar.