Facilitate the electric transition
Perform analytics on your fleet and get the key indicators that
allow you to make the right decision when electrifying your fleet.
3 steps towards a successful transition with ev-Move fleet
Step #1
Operational analysis
ev-Move Fleet uses actual route data to simulate the impact on each journey of using an electrical vehicle, on a vehicle-by-vehicle basis across the whole fleet.
The fleet manager can customize analytics by setting their own charging and battery life rules, as well as by selecting specific electric vehicles.
The operational report sets out the "electrical" compatibility of each vehicle. A compatibility percentage allows you to see whether an alternative is possible in the case of vehicles that are incompatible.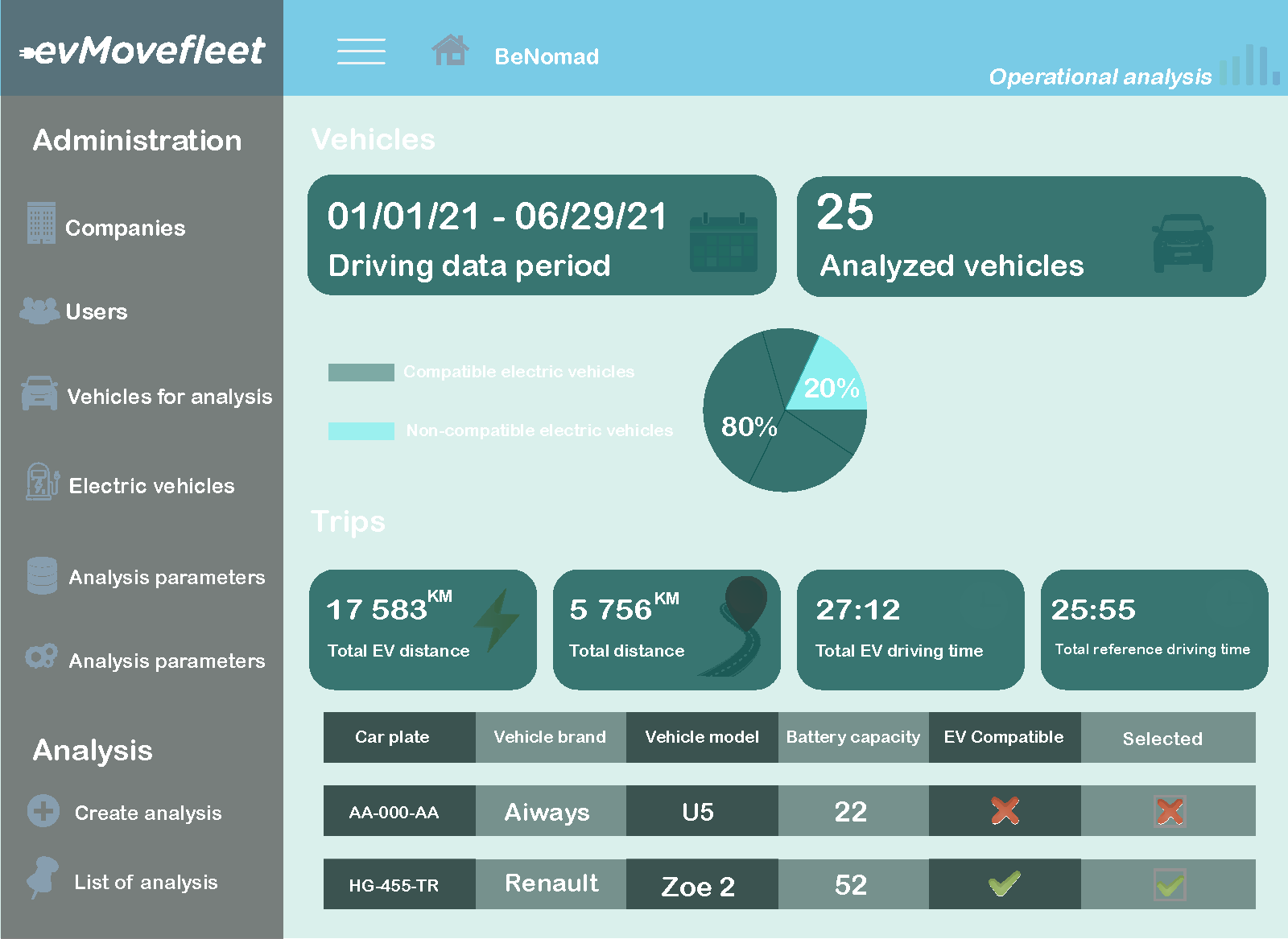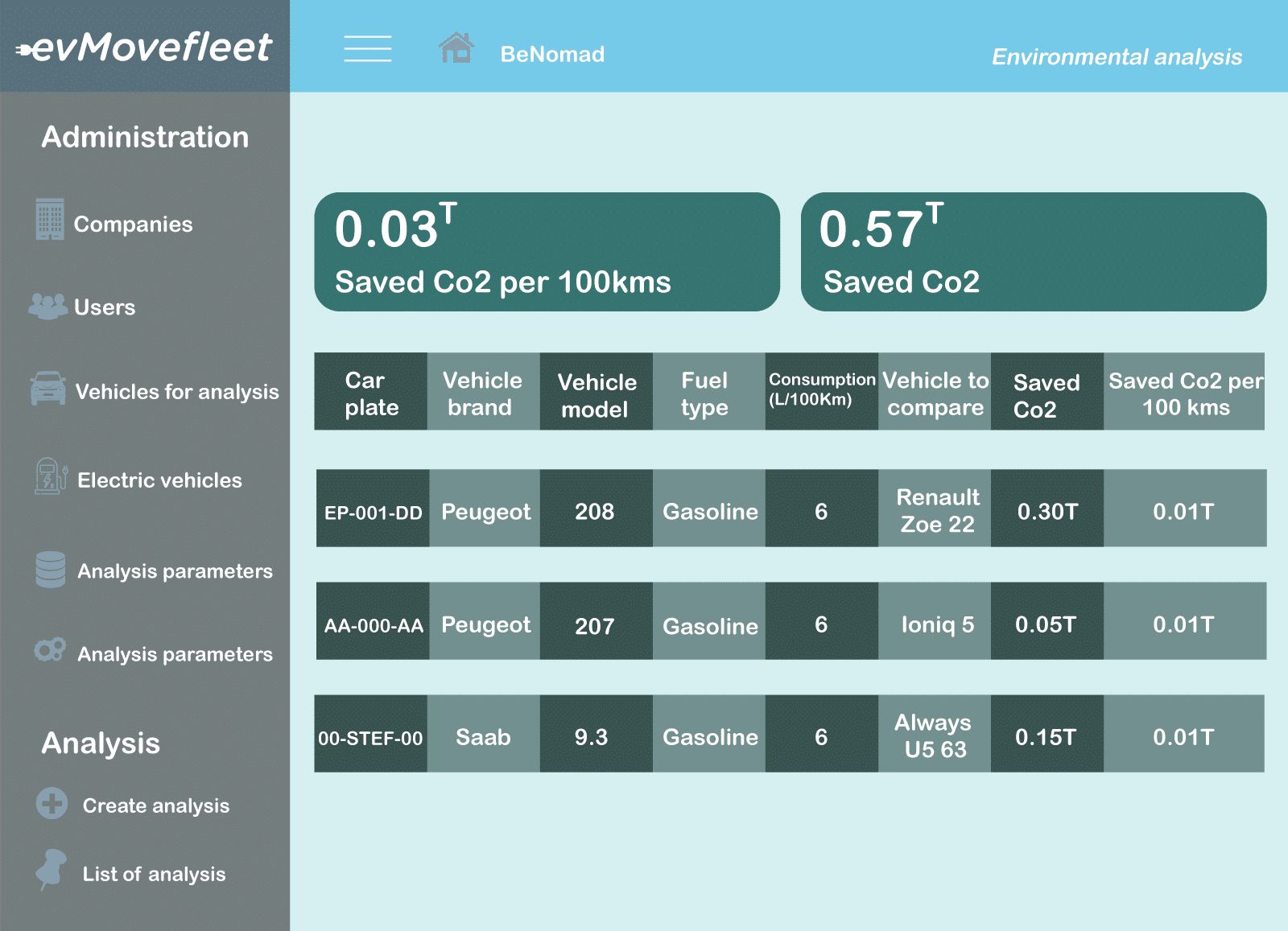 Step #2
Environmental analysis
ev-Move Fleet estimates the fleet's CO2 emissions and simulates the impact of electrifying the fleet on these emissions.
The CO2 environmental report sets out the environmental impact for each vehicle and each journey.
Step #3
Financial analysis
ev-Move Fleet estimates the impact of electrification on the energy cost, giving the manager a clear overview of the electrical TCO of the fleet.
The electric energy cost includes the cost of charging both at the workplace and on the road with a breakdown for each set of analytics.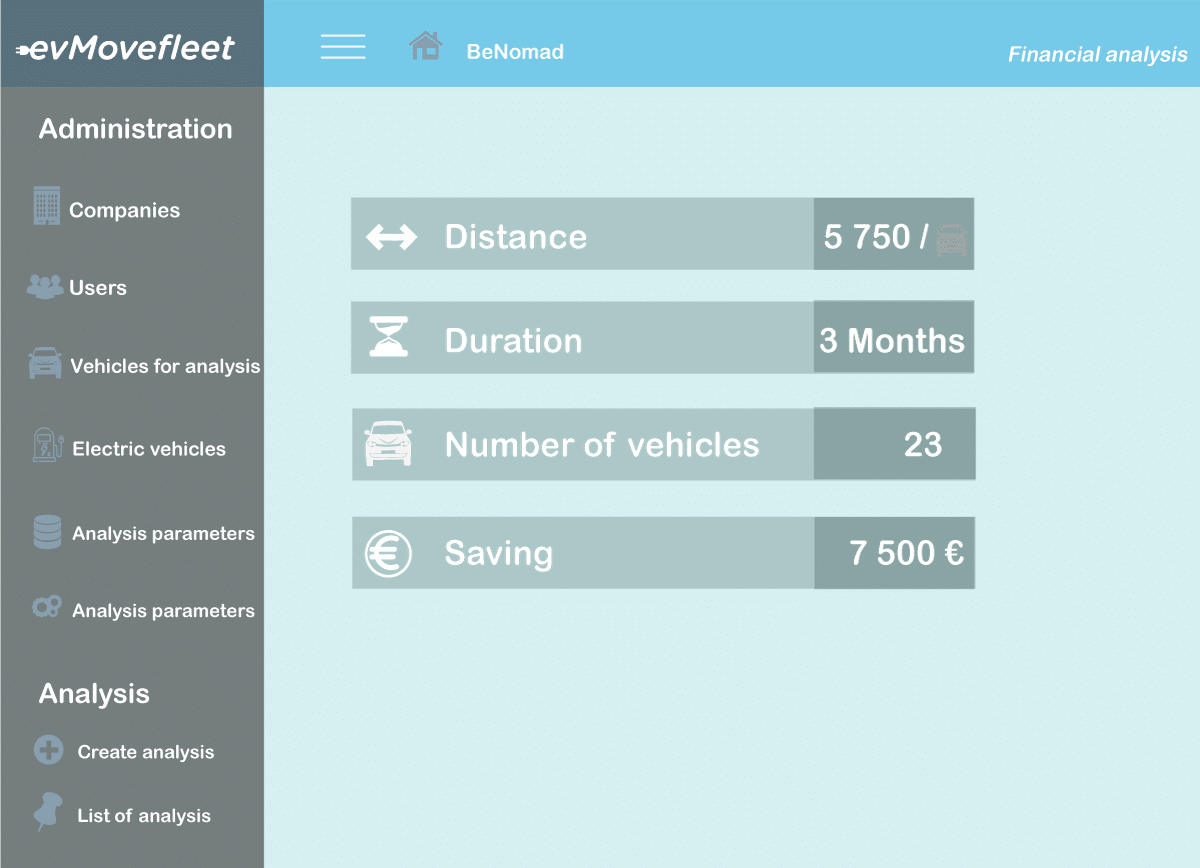 The benefits of ev-Move fleet
High-performance algorithms

Our energy consumption algorithms incorporate many parameters: vehicle profile, weather, road topography…

BeNomad has been involved in the electromobility sector for nearly 10 years and provides solutions to major players within the ecosystem (Renault, Stellantis, Hyundai, Michelin, Izivia…)

The ergonomy of the platform means that in just a few clicks you can select vehicles, quickly launch analytics and see the results within minutes.

The various analytics are available through documented APIs, allowing them to be quickly integrated into other solutions.

ev-Move Fleet is a scalable solution that adapts to the requirements of our clients.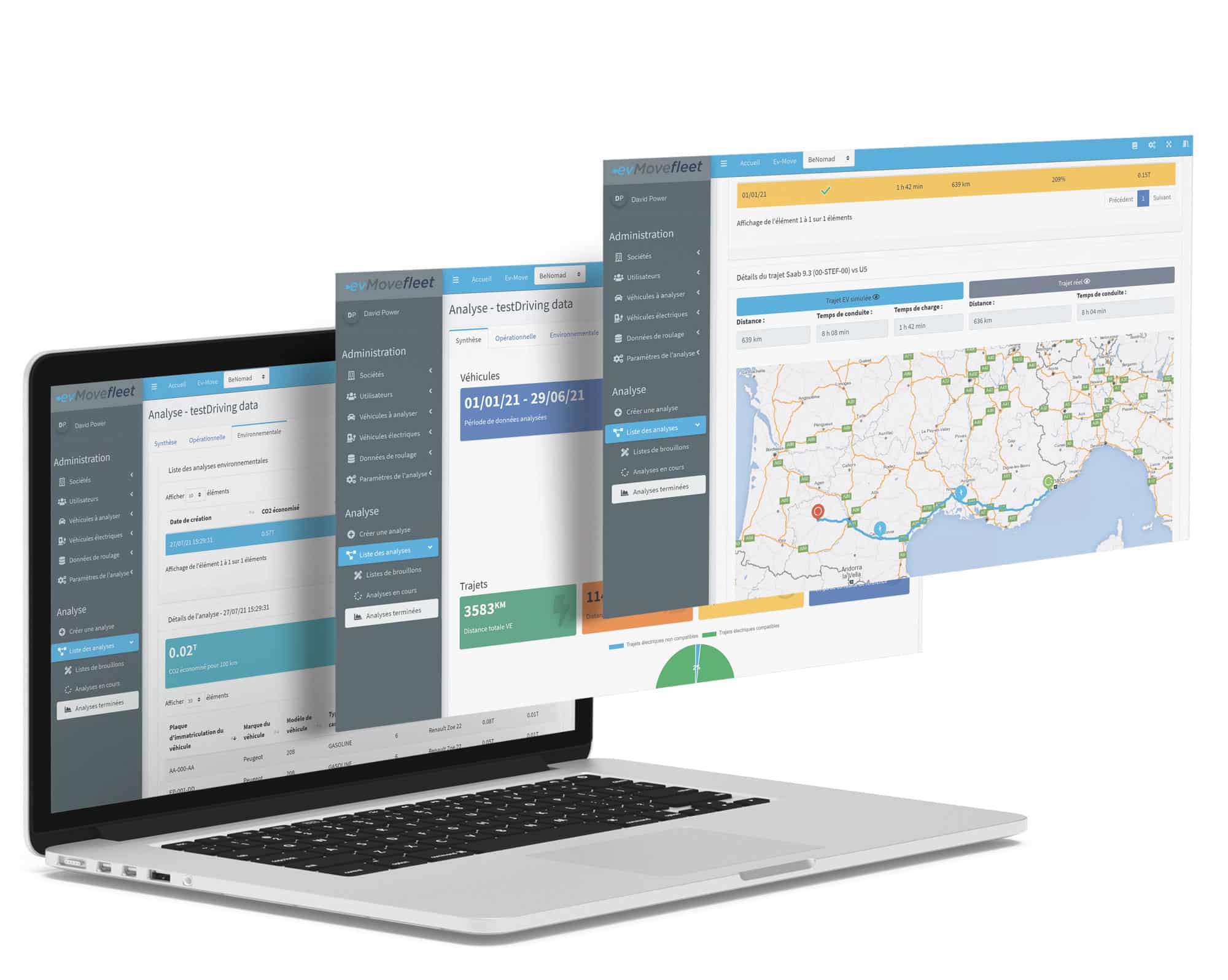 ev-Move Fleet: a solution that is suited to different business lines
Want to find out about ev-Move Fleet?
Check out our other solutions for electric vehicles
Have you just implemented your electric transition? BeNomad continues to offer you support with ev-Move. A solution aimed at facilitating your journeys in electric vehicles and reassuring you that your routes are planned without a hitch.
A useful tool for all players in the electromobility ecosystem (manufacturers, charge point operators, drivers, local authorities etc.), ex-Move offers a wide range of functionalities: Reachability area, search for charging stations, calculate "electric" routes…